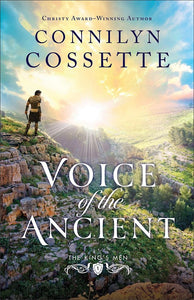 As the eldest son of a Levite and a Philistine, Avidan is torn between his duty to his family legacy and the desire for something more. When Ammonites attack the city of Yavash-Gilead, he takes the opportunity to fight with his cousins for the newly crowned King Saul. But when one of the cousins goes missing during the battle, Avidan stays behind to search for him in hopes that he's still alive.
Keziah is the daughter of one of the most powerful clan chiefs in the territory of Manasseh. On the brink of a forced marriage to a loathsome man decades older than her, she has no choice but to run. Dressed as a boy, she takes her horse and heads for the south, hoping to find sanctuary with her mother's family.
Battling to survive the dangers surrounding them, Avidan and Keziah make a pact to travel together. As Keziah's true origins are revealed and Avidan's search for his cousin becomes increasingly futile, they must not only rely on each other to stay alive but learn to trust the true and eternal King of Israel to guide their every step.
With impeccable research and award-winning writing, bestselling author Connilyn Cossette brings to life the first years of King Saul's reign.