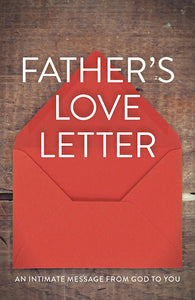 An intimate message from God to you.
The words you're about to read are true, and they will change your life if you let them.
This letter comes from the heart of God to tell you that he loves you, and that he is the Father you've been looking for all your life.
The promises God makes in these words from the Bible are directed to his children—those who have placed their trust in God's Son, Jesus, as their Savior. And the good news is, you too can become a child of God! Be sure to read the last page of this pamphlet to find out more.