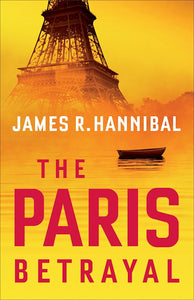 Ben Calix is a top spy left out in the cold, abandoned by his agency and exposed to a world of elite predators. To save thousands of lives he must let go of his sense of injustice and come to grips with his own insignificance.
After a rough mission in Rome involving the discovery of a devastating bioweapon, Company spy Ben Calix returns to Paris to find his perfectly ordered world has collapsed. A sniper attack. An ambush. A call for help that brings French SWAT forces down on his head. Ben is out. This is a severance--reserved for incompetents and traitors.
Searching for answers and anticipating a coming attack, Ben and a woman swept up in his misfortunes must travel across Europe to find the sniper who tried to kill him, the medic who saved his life, the schoolmaster who trained him, and an upstart hacker from his former team. More than that, Ben must come to grips with his own insignificance as the Company's plan to stop Leviathan from unleashing the bioweapon at any cost moves forward without him--and he struggles against the infection that is swiftly claiming territory within his own body.
Award-winning author James R. Hannibal rachets up the tension on every page of this suspenseful new thriller.