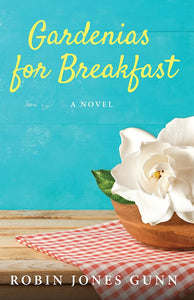 Everybody has a story.

You listen to their story, Honeygirl, and your story will come find you.
Ever since Abby's Grand Lady spoke those word over her when she was just a girl, Abby has been dreaming of returning to visit her indomitable grandmother in rural Louisiana.
When an unexpected opportunity comes for Abby to take her preteen daughter on a cross-country road trip to the South, she's elated. She can't wait for Hannah to meet 92-year-old Grand Lady and be touched by her soft hands and gentle stories before it's too late.
Tensions rise when they stop to visit Abby's mother in California. Old hurts travel on with them over the long miles and Hannah begins to withdraw. Abby is certain that everything will change once they arrive at the Big House.
However, instead of a revival of Abby's idyllic memories of summer days spent on the front porch swing awash in laughter and sweet tea, the visit squeezes all of them until Hannah's tender spirit is crushed.
Healing comes in unexpected ways. Their mother-daughter journey becomes a portal through which Hannah steps lightly into womanhood and Abby finds the joy that comes from generous understanding and forgiveness.