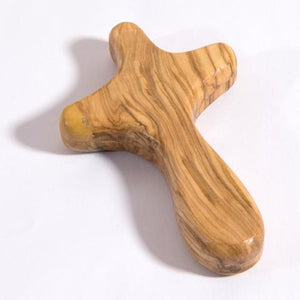 When I survey the wondrous cross
On which the Prince of glory died,
My richest gain I count but loss,
And pour contempt on all my pride."
Lyrics by Isaac Watts, pub. 1707
When you meditate on the cross of Jesus, remembering his sacrifice for your sins, keep the cross literally in your hands with this olive wood hand held cross from the Holy Land.